About GK1 Academy
Welcome to GK1 Goalkeeping Academy
GK1 Goalkeeping Academy has been training goalkeepers of all ages and levels for over 9 years. We pride ourselves on the high level coaching we provide for every keeper that is trained by GK1. GK1 Academy is where goalkeepers or players that want to be goalkeepers come to get better. All of our coaches have played or coached at a high level. We feel the success of all of our goalies that have attended our academy comes from our philosophy and curriculum. Our goal for the Academy is to be the best in goalkeeping, and we strive for this in every training session we provide.
GK1 Provides
Goalkeeper Camps for goalkeepers U8 to U18.
Goalkeeper Clinics for clubs goalkeepers
Coaching clinics for clubs and high school coaches
Goalkepper one on one and small group training
Speed and Agility for all Soccer Player
Philosophy of GK1
The Philosophy of GK1 is to teach the proper skill, technique and incorporating the GK1 formula into every training. We also want our trainings to be a safe and fun environment for all of our goalies. We believe that is important to push and challenge all of our goalkeepers no matter their age or ability.
GK1 Formula
Technique/Skills: Diving, Footwork, Catching, Kicking, GK Stance and Throwing
Physical Core: Balance, Strength, Speed, Quickness, Power, and Rang of Motion
Mental Focus: Being ready to play, Being aware of your surroundings, staying focused for 90 minutes, and mental toughness.
Tactics/Coaching: Organizing defense and restarts, starting position and angle of play, and decision making in distribution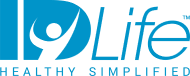 There are no events at this time.