GK1 Staff
Andy Brinkman,
GK1 Director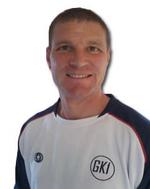 Andy Brinkman is the Director/Owner of GK1 Goalkeeping Academy. Andy started GK1 in the spring of 2001 in Cincinnati and today GK1 Academy holds camps and clinics in Cincinnati, Dayton, Columbus and Cleveland where over 2,000 goalkeepers have been trained. Many of his keepers have moved on to top division 1 programs, The MLS and US National teams.
Andy was the Director of Goalkeeping for the Columbus Crew Academy System from 2008-2016. He also was the head goalkeeper coach for the first team in 2013-2014 and spent the 2007-2010 season as the assistant goalkeeper coach to Columbus Crew first team (MLS). Brinkman also was the head GK Coach at Ohio State where in 2007 when the team won the Big Ten and was the NCAA National Runner-up (College Cup finalists). In 2006, Andy helped coach Xavier University to their first A10 Championship tournament play-off appearance in nine years. Prior to his run at Division I, Brinkman spent six years as an assistant coach at Wilmington College, where he was named the 2004 Ohio Athletic Conference Assistant Coach of the Year. Andy has coached numerous US National Youth Team, All-Conference, All-Region, and All-American players and holds his NSCAA Goalkeeping Premier License, NSCAA Premier National License, and his USSF "A".
Andy kick-started his collegiate coaching career at his alma mater, Hiram College, in 1999 as an assistant coach. During his playing days at Hiram, Brinkman was the Terriers' starting goalkeeper in 1997 and 1998. The team twice won the OAC title and reached a national ranking as high as No. 9.
Kenny Howard,
Cincinnati & Dayton Regional Director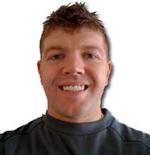 Kenny Howard Is one of the founding members of GK1 goalkeeping Academy. Kenny is the Cincinnati and Dayton Regional Director and has been with the Academy since the beginning. Howard is one of the top youth goalkeeper trainers in the region. His work with building the fundamentals into our youth goalkeepers is the secret of GK1 and is why many of our keepers have gone on to successful high school and college careers. Kenny played four years of collegiate soccer at Wilmington College and was part of one OAC Championship team and made two NCAA National tournament apprentices. Kenny holds his NSCAA Goalkeeping Premier License.
Jamie Starr,
Cincinnati Staff

Jamie, has been with GK1 Academy for over 3 years and is the Head Goalkeeper Coach at Xavier University. Starr has help take the Men's XU program to a new level. Jamie has help coach the 2010 and the 2011 team to back to back A10 Conference Champs and two NCAA tournaments.
Starr is a 1998 graduate of and four-year letter-winner at the University of South Carolina. Where he was named team captain during his senior year at South Carolina and helped lead USC to a spot in the NCAA Tournament three times. South Carolina earned a No. 1 seed in the NCAA Tournament during his sophomore year. Starr served as a graduate assistant at USC during the 1998 season. He helped train the USC goalkeepers, including Chicago Fire MLS Cup MVP keeper Henry Ring. Following a stint as a high school coach, Starr was named as a graduate assistant coach at the University of Tulsa and was with the Golden Hurricane during the 2000 season. Tulsa finished the season 10-7-2 that year.
Jim Wojtkun,
Cleveland Regional Director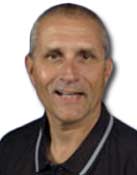 Jim Wojtkun is in his Third year with GK1 Goalkeeping Academy as the Cleveland Regional Director. Jim is the assistant and head Goalkeeper soccer coach for Baldwin-Wallace College and serves as the recruiting coordinator with the Yellow Jacket women's program. He has worked at the collegiate, high school, club, and ODP levels and has a wealth of knowledge of the game of soccer. Wojtkun possesses a USSF "C" Coaching License as well as an NSCAA National Diploma and Goalkeeping Diploma. ??While at Bay Village (Bay) High School, he served as an assistant coach and was the goalkeeper trainer for the 2003-2004 OHSAA State Championship team and the 2004-2005 team that reached the OHSAA regional finals. Wojtkun also works with the Cleveland Cobras premier soccer club, where he is the head coach for the U-17 girls team as well as the goalkeeper trainer for the Club. He has led his squad to tournament titles at the Virginian, Creek Classic, Cleveland Cup, Flagship Cup, and other prestigious tournaments.
Wojtkun graduated from the University of Dayton and received his Master's Degree from Xavier University.
Erika Bohn,
Cincinnati Regional Assistant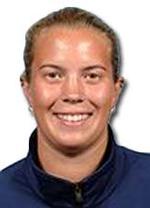 Erika Bohn, is in her first year with GK1 Academy. Bohn played for the University of Notre Dame women's soccer team from 2002-2006 where she was a four-year starting goalkeeper. Bohn won a National Championship with the Irish in 2004. That year she was also the Defensive MVP for the College Cup and led the NCAA with the lowest goals against average. Bohn was a three time Academic All-American over her career at Notre Dame. In 2004 and 2005 she was part of the U-21 Women's National Team pool and traveled with the team to Sweden for the 2005 Nordic Cup where they won the tournament. After college she went on to play in goal for the U.S. Women's National Team Handball Team. Bohn worked as the assistant women's soccer coach at Xavier University for the 2007 and 2008 seasons.
Evan Bush,
Cleveland Staff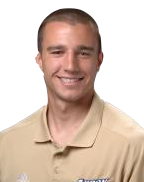 Bussh is the Starting GK for Montreal Impact (MLS) and is in his 2nd year with GK1 Academy. Evan was also 4 year starter for the University of Akron where he was a NSCAA All-Great Lakes region second team honoree, first team All-MACselection for third straight year invited to Major League Soccer Super Draft combine in Fort Lauderdale, Fla. Bush has been playing in the USL (Professional league) for the last 2 years. Evan is a outstanding goalkeeper and brings a lot of experience of high level playing to GK1 Academy. This is Bush's first year with GK1 and already is making a big name for his self. We are very proud to have Evan as part of our coaching staff.
Andrian McAdams,
Cleveland Staff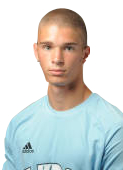 Andrian McAdams is one of the three goalkeepers at the University of Akron. Andrian was a Region II ODP member and the starting goalkeeperof the Columbus Crew Academy U18 and will be returning this summer to play for the Crew Academy once again. He also was selected to the residency program at Premier Soccer Academy in 2008 and 2007 and selected for the National Team Pool in 2005. McAdams has been coaching youth goalkeeper for the last two years. This is Andrian first year with GK1 Academy and we are very happy to add him to our staff.
Liam Curran,
Cleveland Staff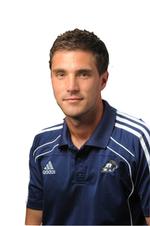 Liam Curran is no stranger to GK1 Academy. Curran was a staff coach for GK1 in 2006 -2007 and played for Coach Brinkman
at Xavier University. Liam is now the Head goalkeeper coach at University of Akron he also served the last three seasons as an assistant coach on the Georgia Southern men's soccer staff.
As goalkeeper coach at Georgia Southern, Curran helped the Eagles record the least goals allowed (21) and ranked second in goals-against-average (1.20) in the Southern Conference in 2008. Additionally, Curran coordinated camps and assisted in recruiting, game-day preparation, team travel arrangements, and video analysis. Among his stops prior to his post at Georgia Southern, Curran served as the under-11 boys coach at the Ohio Elite Soccer Academy in 2007 where he led his team to the Spring Classic Tournament Championship.
The Sydney, Australia native began his collegiate soccer career as goalkeeper at Schoolcraft College in Livonia, Mich. While at Schoolcraft, Curran earned All-State first team, All-Region first team, and National Junior College Athletic Association Region XII Goalkeeper of the Year in both years, while his team finished sixth at the NJCAA National Tournament in 2004. In 2005, Curran moved to Cincinnati, Ohio, to play at Xavier University. In his senior year at XU, Curran served as captain, was an All-Ohio Second Team selection and two-time student-athlete of the week. During the 2006 campaign, Curran led his team to an Atlantic 10 Championship for the first time since 1997 and he currently holds the record for lowest goals against average in a career with 1.36.